Puffy-Sleeve Wedding Dresses Are Back!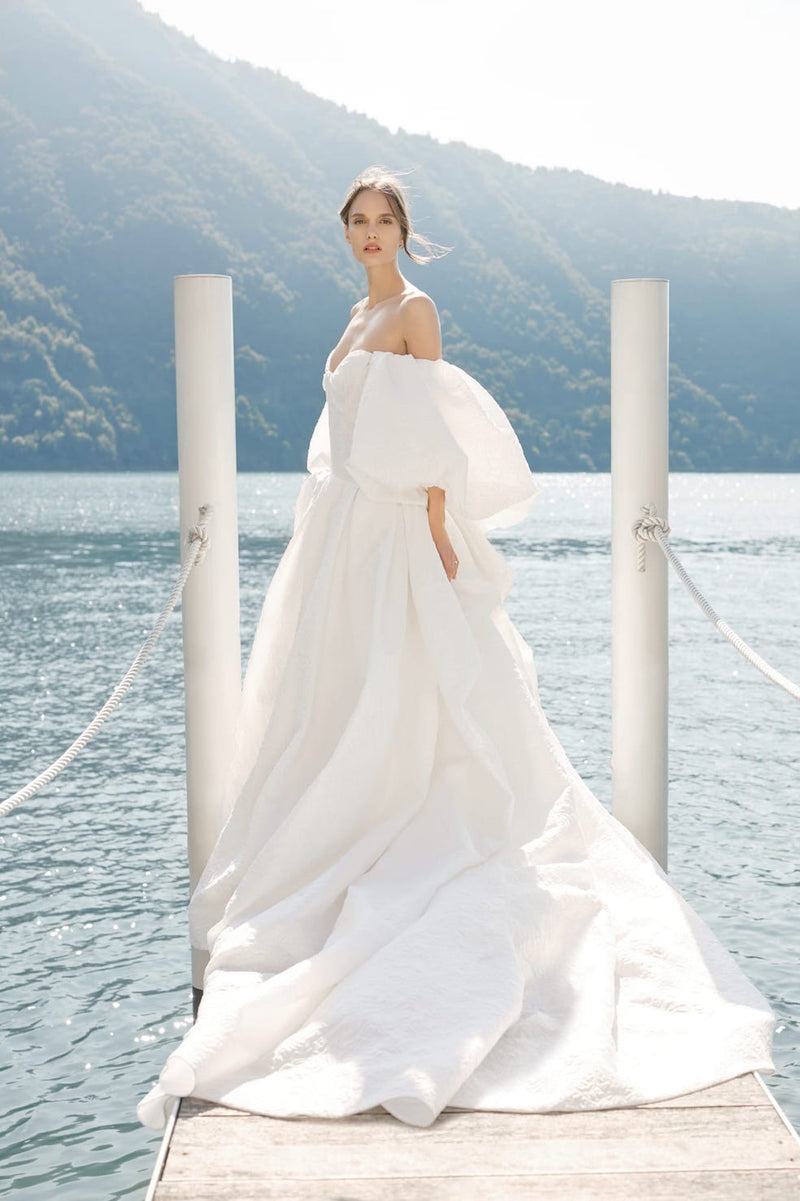 Who would have thought that puffy bell sleeves would make a reappearance in bridal? Most would have thought this outdated trend was left behind in the 80's... However, the puff sleeve dominated the bridal collections for the upcoming season and we LOVE IT! 
As we all know, trends are constantly evolving but there's always some sort of influence from a past time. 80's and 90's fashion has infiltrated the fashion catwalks in various forms over the past few years and now it's merged into the bridal industry. We're bringing retro sleeves back!
Not only are we seeing influences from the 80's and 90's, bridal designers have hit us with a wave of Renaissance-inspired gowns and the reinvented styling of puff sleeves is all about elegance and class. 
A bold shoulder can express various moods, for something feminine and whimsical go for embroidery or lace. But for the bride who's all about drama, this trend is perfect for you!
It might be hard to imagine how puffy sleeves can look modern on a wedding gown, but we've selected some of our favourites from the runways to show you how it's done.
Big sleeves are back!
Above: Pronovias 
Above: Sophie Et Voila
Above: Rime Arodaky
Above: Theia
Above: Temperley London
Above: Alexandra Grecco
Above: Justin Alexander
Above: Monique Ihuillier
Above: Galina by David's Bridal
Above: Viktor & Rolf
Above: Costarellos