All Things Celestial...Bridal Trends of 2019/20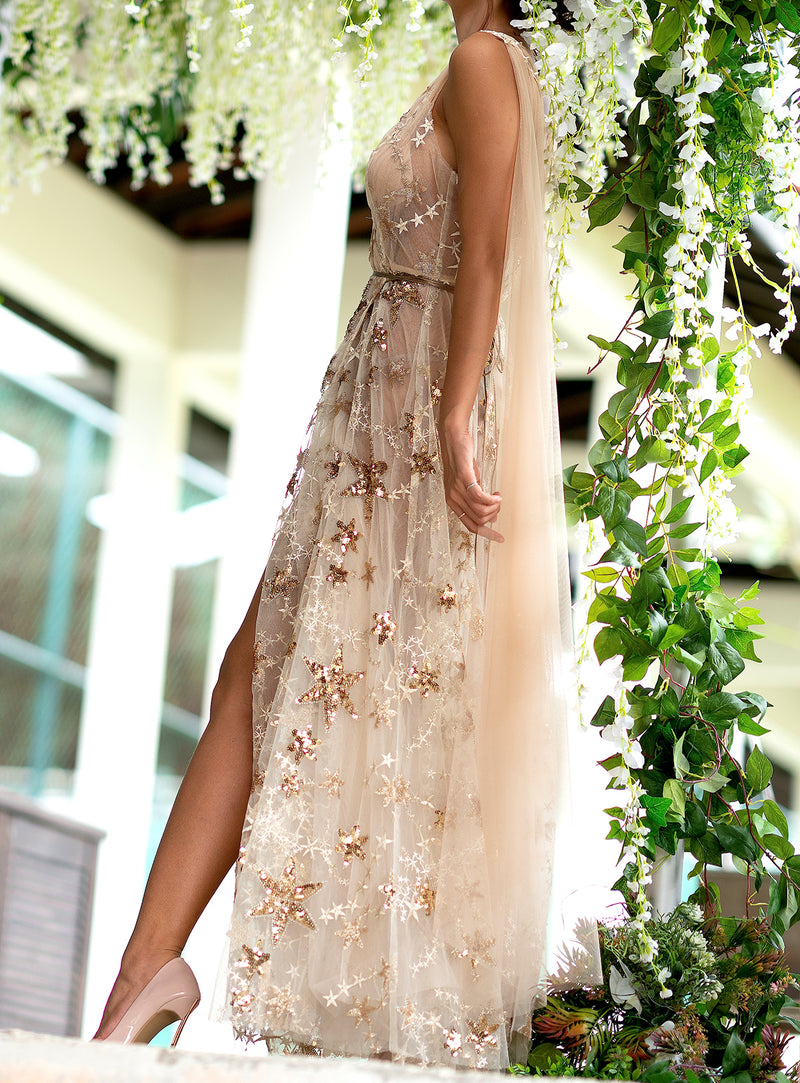 Down at Elizabeth Grace Couture's Singapore HQ we're a fan of all things celestial, especially the boho luxe "star" trend.  You only need to take a peek at our current collection to see our obsession! 
Last year Elizabeth created the  "A Star is Born" gown knowing that soon this bridal trend would soon pick up pace.  What she didn't realise that this somewhat niche trend would surpass our expectations and become a best seller with gorgeous international brides and celebrities alike! 
Star and celestial detailing is truly a unique and modern alternative to traditional bridal lace and florals, yet every bit as romantic (if not more!). 
We have complied a gallery of our favourite looks to give you some inspiration on how this can be incorporated this into you wedding attire
Of course we'll be starting with our very own  "A Star is Born" gown made in Singapore by Elizabeth Grace and worn by American Idol Katharine McPhee, Eastenders TV star Tilly Keeper and Best Selling Author Steph Adams.

A Star is Born dress by Elizabeth Grace Couture, worn by Katharine McPhee.


"A Star is Born" Full length gown worn by Best Selling Author Steph Adams
Counting Stars dress by Boom Blush



Jolene dress by Jenny Packham



Dress by Ziad Nakad Couture



Star dress by Store Envy



Amelia dress by Lovepeaceboho



Orion Gown by Willowy