NEW IN: Bells & Birds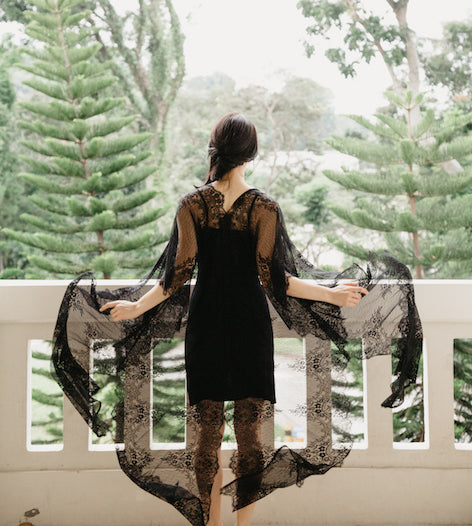 Bells & Birds is a homegrown Singaporean brand which specialises in gorgeous lingerie and nightwear made from the highest quality laces and silks.
We are super excited to be stocking their collections both online and in store! 
The wedding doesn't end after the ceremony… So why not continue your bridal feels with this bridal inspired lingerie and nightwear. 
Every lace and silk robe is handcrafted to perfection in their home studio. Owing to the nature of handmade garments, each piece takes between 6-10 hours to create as some parts are hand-hemmed and sewn. The craftsmanship and attention to detail of these pieces is superb! Also the feel of these robes on your skin is phenomenal… trust me!
Bridal nightwear and lingerie can also be a perfect option if you're planning a pre-wedding or maternity photoshoot. Bells & Birds are partnered with a number of photographers so you can receive a special discount if you book through them!
Here are some of our favourite pieces...