A gown fit for a real life Mermaid....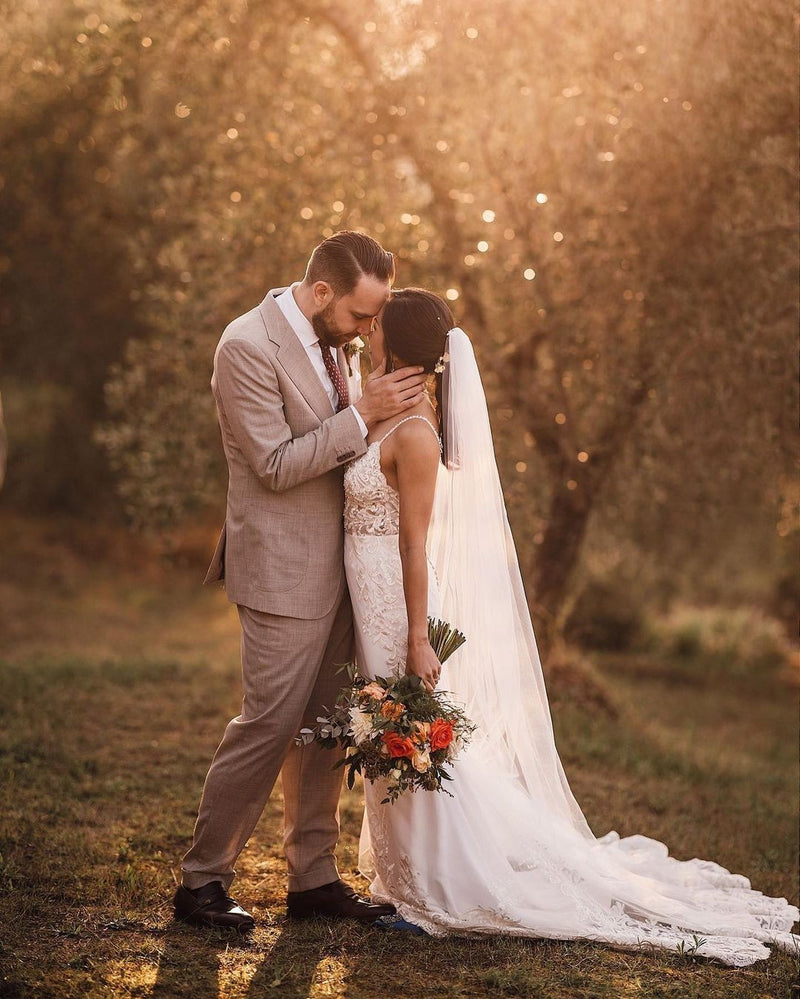 "I might need a gown that is pool proof" Is not a request I hear commonly from brides I have to say. But then Samantha wasn't your ordinary bride, she was a cool bride.


On our first consultation, Sammy was bright and charismatic, brimming with excitement for what a sustainable rewearable gown could offer her.

"I love that I can wear my wedding dress in the future for anniversaries!"

"Design wise I like lace but I also like the simplicity of white crepe"

"I love a grand entrance but then I definitely want to dance freely in the evening..... oh and yeah, I might get thrown in the pool so that might be worth considering...."

"Ok noted: Lace, plain, grand, free, rewearable and something you wont drown in.... NO PROBLEM, I got this" I said.

After reviewing Sammy's pinterest board, her venue and the previous wedding dress styles she tried on, I could already envision what her perfect gown would look like for her. So the design work ans fabric sourcing began.

The end result was a gown with smooth transitions.

A glam boho style lace bodysuit with some subtle bling, to glimmer in the Italian sunset.

The simplistic beauty of a plain crepe mermaid skirt which would then be "pimped up" with a stunning lace, removable overly, giving way to that stunning bridal entrance.


The final look was a super lightweight and dreamy 3 tier, organza, high low skirt, perfect for dancing (and swimming!) the night away

Thank you Sammy for being the epitome of a modern day woman, a sophisticated, smart, glamorous and free spirited. A woman who wants it all..... and knows how to go and get it ❤

It was my pleasure to be part of your love journey that will live on for many years to come.

With Love, Elizabeth Grace xx

•
•
•
•
#bridaljourney #lovestruck #bespokebride #Italianwedding #bohobride #glambride #sustainablebride #bride #wedding #sustainablefashion #greenisthenewwhite #modernbride #coolbride