Not Only is the Star Dress a Hit With the Big Stars, But the Little Stars Too…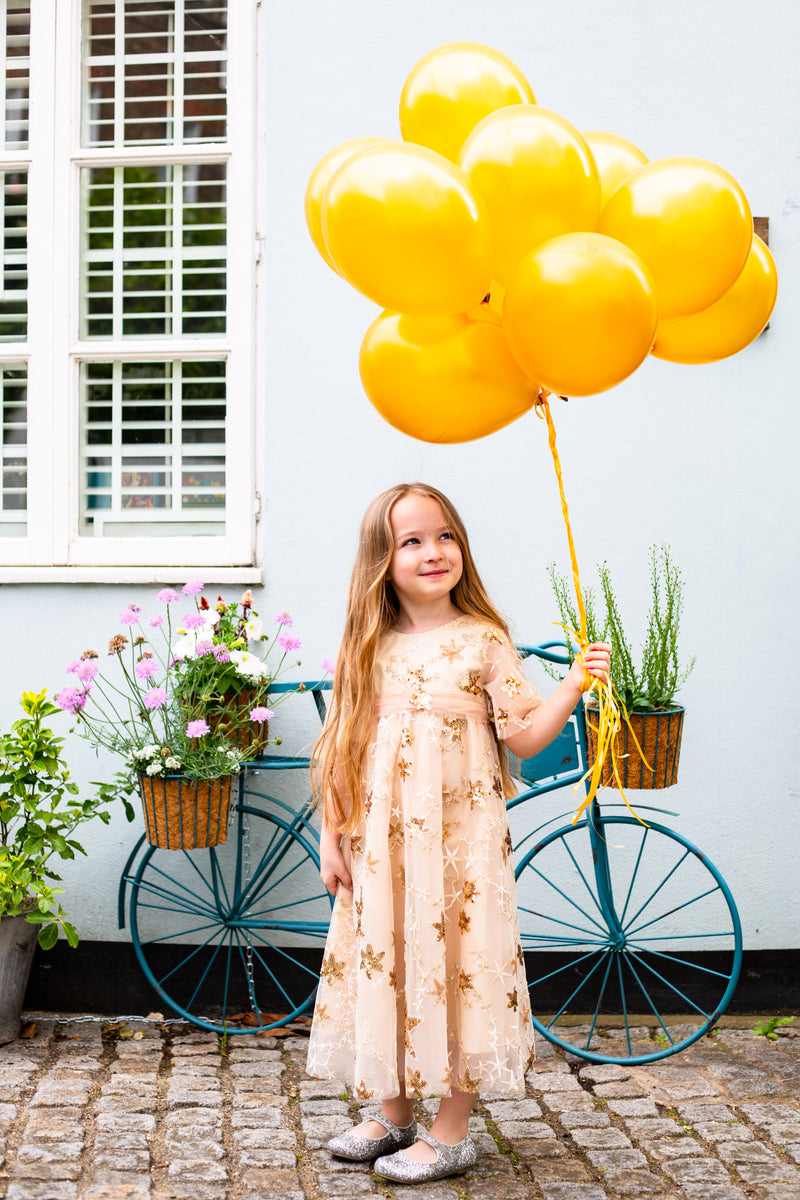 You might know little Arabella Lou Lou as one of the stars of London's hit West End show, The Waitress. She acts alongside songstress, Katharine McPhee, and plays her on-set daughter so as you can imagine the two have a very close bond. 
Arabella's mum got in contact with Elizabeth after seeing Katharine dazzle in the original "A Star is Born" gown and wanted to commission a couture version that was a more bohemian style for her daughter. Especially as little Arabella will soon be gracing the covers of Kinder Magazine and what better outfit to put her in than the Star dress.
Having Arabella styled in this dress shows just how versatile it is. Not only does this transcendent fabric look amazing as a bridal or eveningwear couture gown, it can also be transformed into a charming children's dress with ease. Once layered with a thick lining this fabric converts from sultry to endearing in an instant. Of course, having Elizabeth's innovative designs behind it helps!
Although The Waitress is Arabella's West End debut, she is a girl of many talents. She has been modeling since she was a baby and has credits including Mothercare, Next & Waitrose Magazine to name a few. She also spends her time training in ballet, tap, street dance and even plays the violin! 
Arabella is clearly an ambitious girl with an exciting future ahead of her. We can't wait to see how she progresses and we're sure you'll see her dressed in Elizabeth Grace Couture again soon!